"no reverb… no delay… stupid dog"
He really is a great musician isn't he. I just love his little Friday Fun day videos. I think what I love about him is he's willing to have a laugh about himself, and just comes across as a cool dude.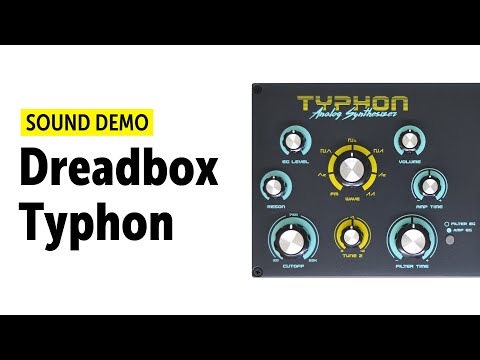 Sounds (and looks) nice, as I expect from Dreadbox. I have zero interest in another monosynth but it pleases me to see more Sinevibes stuff finding its way into hardware.
If they want to do a Sinevibes multi-fx module next I'd be totally ok with that.
I definitely like that there's a USB-B socket too, rather than the USB-mini found on synths like the MFB Dominion Club, which has a nasty habit of losing the cable mid-performance.
Man this looks like a winner for me. It's $379 at Sweetwater (no stock yet). Couple of questions though. Does that mono input allow CV? Can I process external sound with the efx engine? It's says over on Sweetwater "USB-bus powered with 60-hour portable power bank", does that mean it has a built in power bank, or that you can get up to 60 hours depending on the power bank you use?
Apparently yes. Mono in, stereo out.
Can be powered through usb. No built in powerbank.
I've been looking for a decent monosynth but it has to be at least a two osc for detune. This has an interesting take on that. Looks like a simple mixer that sweeps through different oscillator combos. I've never seen anything like that before.
The only thing I can think of that comes close is the Neutron, which allows you to sweep through each individual osc. You also have the Waldorf stuff that let's you sweep through wavetables, but yeah. This sweeps through both at the same time. Pretty unique to me. I don't insta buy much, but this certainly looks like a winner to me. Has a lot of great features that don't seem rehashed. Helps that it sounds really good too.
These promo videos are awesome
this might be my first dreadbox synth - mono in for FX routing is a great feature at this price point
Preset analysis - man that first preset does not sound like typical monosynth - digital FX helps create the sonic impression of an expansive pad, but there's also some interesting filter trickery going on: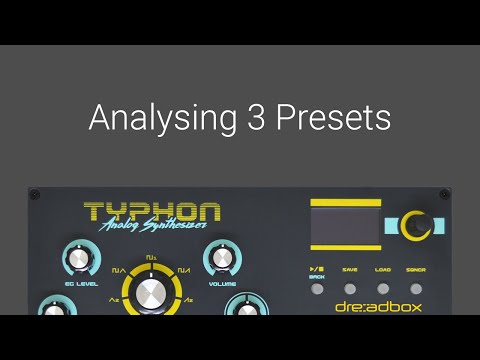 Oh nice! I Like the broad range of Sounds. Especially those Buchla type Sounds were nice.
I did. Take a Look at the Analogue Solutions Impulse Command.
Wow! Even Mr. Sinevibes in the comments is impressed what Dreadbox squeezed Out of the FX.
They just Sold me with that First Patch APOLO when they drove in the
BITCRUSHER​:heart:
It appears the sequencer offers probability in some form or other; this seems like it's going to be so much more than another monosynth…
Yup, as highlighted in the 3rd preset in the video. Well maybe also the 2nd. Not really a drum machine head myself but that 2nd preset did impress upon me that I could use Typhon as a multi-purpose sound source.
Hopefully the sequencer can control external devices via MIDI DIN / USB out as well.
Now if only it had class-compliant audio too.
Now we're getting greedy.
Yeah, I'm greedy too