well its here.
what are your thoughts?
keep 12 for now, or immediate upgrade?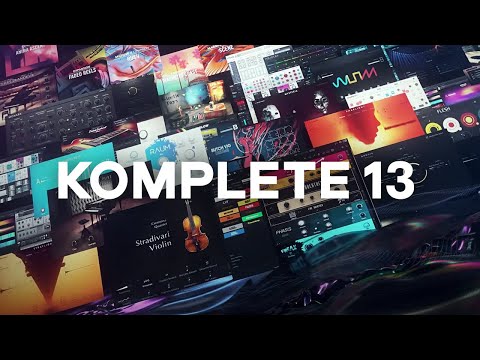 officially releases oct.1st
What do you use most in 12 standard ?
I have 12 collectors edition. I used The Maschine expansions a lot and also the kontakt pianos. I don't even think I use 25% of the instruments. I'm usually in kontakt or battery4. I thought I would use the orchestral libraries but I didn't so I will wait till 14.
Nice! Lots in KU13 I'd fancy. Will wait for the 50% off though
I've been waiting for Mallet Flux. Also that Choir library they released looks cool(Mysteria)
Will think about upgrading on release, but might also wait till 50% off
@v00d00ppl
in 12 standard i really only use kontact (and not even ni kontakt insteuments, only a few third parties).
and besides that just a few effects, like raum, replica and sometimes others.
dont really care for ni expansions and all their orchestral related instruments.
oh and sometimes massive.
is there a way to compare standard 12 to standard 13?
tried on mobile and it only seems to let you compare the 13 versions.
asking because im interested in straylight and that arkhis instrument i think it is.
also want to see what extra effects i get upgrading to 13.
also signed in and my upgrade price is only 200$ which doesnt seem tooo bad i guess.
I have a few things that are new n K13 that I bought in the past year. All were 2nd hand licenses from KVR, or I used vouchers to keep the price down. (expecting to sell them whenever I upgrade).
The ones I like the most:
Super 8: It just sounds fantastic. Giant classic synth sounds sweet spot. Easy to navigate.
Modular Icons (Kontakt Play series) : Real fun sequencers in that one. Can sequence notes and macros. Sequencers are polyrhythmic and have different directional options. Great for techno hooks. I've made many loops that feed my OT and MS.
Lo-Fi Glow (Kontakt Play series) : Similar to Modular Icons,. same sequencer tricks. Sounds and included FX are more ideal for dreamy tones and dense background layers.
The newer Massive and Massive X expansions are all solid if you use those two instruments. They typically have heavy modulation and are great for getting some ideas for your own patches. It's cool that all of those come with K13 standard.
---
As usual, if you can afford to update during the update sales at the beginning of the summer, those are half off.
All of that said, the NI software I still probably use the most is Battery 4. It's so old now that it's incredibly CPU lite on modern computers, for all that it offers.
Since I already got solid deals on the few things new in K13 that I like (I paid around $105 for the 3 I mentioned), I'll probably wait for K14 myself, and when new products that interest me pop up, I'll try to find 2nd hand licenses at KVR to keep it cheap. It's my little way of gradually and affordably getting the next Komplete, piece meal. And once I do upgrade, I sell those redundant licenses.
I'm pretty excited by this as I'm currently on K10 (and having updated Reaktor 6 out of Komplete cycle) so I get a cracking deal for my £169…
Thanks for the heads-up - I would probably have ignored them as romplers but just watched some videos on them.
The other things that I'm most looking forward to are:
Super 8 - Seems like a bit of a 'greatest hits' of analogue polysynths - bits of Juno/Jupiter/Prophet in there.
Massive X - Being honest, I'm not that fussed about the deep, deep depths of it, but I've watched a few videos and I reckon it will really shine with more subtle use.
Noire/Una Corda - I'm not much of a pianist but all the little additions to these seem real interesting and I could see myself sinking hours into just playing for my own pleasure with little worry that I'm Les Dawson on a bad day.
Guitar Rig 6 - I rediscover GR5 about 6 months ago when I started thinking it as a multi-fx playground rather than something I'd use just as a straight-forward delay/reverb/whatever. The various lfo's/step sequencers etc are where it gets interesting. New interface and bringing the mod pack/crush pack/raum into that ecosystem are pretty cool.
Form - Seems interesting… at thye very least I can put some vocals through it and pretty that I'm AtomTM…
Got this a while ago and really like it , but as it's my first piano I'd be curious what more pianoey people think of it compared to other offerings…
Not to belabor the ongoing joke, but Both Modular Icons and Lo-Fi Glow should "make Octatrack users happy".
They certainly make this OT user happy.
I can spend 30 minutes in both and come up with about 20 really interesting 2 bar loops to quickly render in Live and drop into the OT. Once they're in the OT, slicing and mangling them with FX, and suddenly you're 3 drum sounds away from a great techno track.
Those Kontakt romplers have the goods to get you to an inspiring lift off point quickly, if you just give yourself a little time up front making the loops.
And if people want just one or two of the new products without buying K13 or paying full price, check KVR's buy/sell/trade forum. Now that K13 is announced, you'll find people unloading these software products that buying K13 will make duplicates in their account. And selling them 2nd hand helps offset their K13 expense.
You're absolutely right - especially with these later entries to the Play Series. Having watched a few videos about them I realised that much more flexible than your M1 or JV1080 romplers that old guard are still hawking…
Wait NI Summer of sounds in 2021

Yeah, there will no doubt be better deals available then but as I'm so many versions back I think I justify the extra 50 quid for accessing it all 9 months early.
Kompletely underwhelming. Still no proper Kontakt update. Kontakt is so dated now, it's OK as a rompler, but a real pain to use as a real sampler.
yeah i thought they would upgrade kontakt instead of GR this time
I haven't seen a lot on Noire, but Una Corda is really great. It's a great instrument with an included piano environment. Noire looks to be more of the same without the gimmick of Una Corda
I can't even look at it anymore. It hurts my eyes with all of the pixelated graphics in the underlying engine. I used to use the crap out of it when it was made for the monitors we were using back then.
There are definitely parallels between the two but the one big difference I can see is the Particles engine which is a sort of generative accompaniement idea… perhaps a little more complex than the autoaccompaniement on a 1980s Casio. There is an explanation here: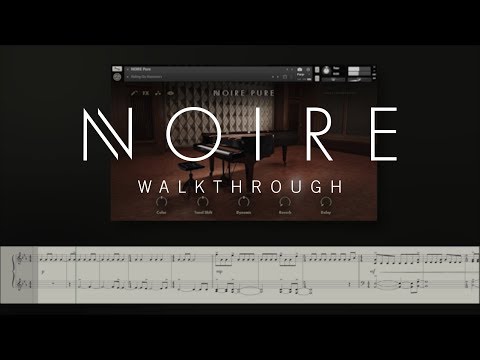 I'm actually looking forward to 13. I'm on 12 Ultimate now, and there was nothing in 12 that made me want to go to 12CE, but I'm pretty sure I'll move up to CE for 13 (although only when it's on sale for 50% off).
On another forum I'm on people were bashing some of the libraries in 12 Ultimate. George Duke Soul Treasures was one that has pretty much no love, so I decided to actually try to make a track with it, and thus the DimensionsTomorrow Jazz-Funk Disco Orchestra was born.
That was a good track bro. Man I need to play around with that kontakt library after hearing that.
Thanks man! I love Kontakt. It can be a money pit though when you realize how many amazing third party sample libraries there are out there for it. The stuff included in Komplete Ultimate is really solid though and the stuff being added to 13 looks great to me.