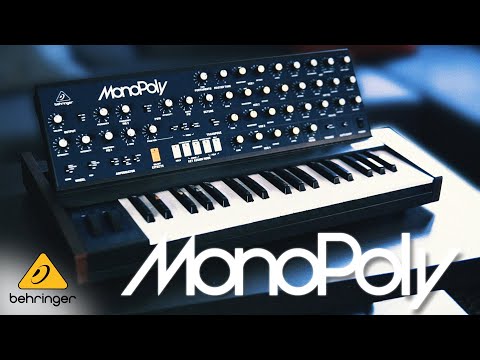 I'm in
The behringer monopoly on Recreated synths continues
It sounds… really good. I don't have a ton of exposure to the Korg MonoPoly, but I can see the appeal.
Introducing? They didn't even try to disguise the name this time.
I'm not very familiar with it and it didn't sound special to me.
I do expect to see more tilting keyboard devices from them though.
Good to see them not adding their sequencer too.
My morals are weak at the knees on this one.
Same. That's a pretty unique clone…
Yeah I feel ambushed all the sudden.
I thought the Pro One would get me, but nope, now this
Well at least they are consistent
I've always wanted a mono poly. So techno
Been watching vintage prices. This is tempting. I don't need it… forever.
I do wish the key bed was original size.
I wish there wasn't a keybed
What's your price estimates?
I'd say 449€ (hope for 149€)
ufff…that's a nice one!!!
is this the warp drive part 2 btw?
What's the polyphony on one of these puppies?
Edit - original states 4 note paraphonic capability
so, was scratching my head about which analog poly, now a clone of this classic.
Curious to hear more
Must resist.
If they can bring this to market under $600 I'll be really tempted tho.