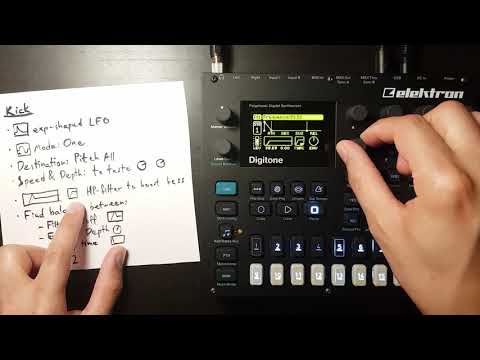 In this tutorial I'll explain how I make kicks, snares and hihats on the Digitone, and also how I quickly make variations. This tutorial has been on my mind for a very long time, and I finally found time to write notes and record a video!
0:00 Intro and general settings
3:41 Kicks
7:33 Snare
11:00 Hihats
14:20 Making a simple drum pattern
16:06 Variations on hihats
17:08 Variations on snares
22:43 Variations on kicks
28:10 Summary
I hope you find this video useful :). Thanks for watching!
bandcamp: https://ivartryti.bandcamp.com
spotify: https://open.spotify.com/artist/4ds912FxVqFT78HZulqErS
Patreon: https://www.patreon.com/ivartryti