Hey guys!
I finally finished my new Sound Pack "Shapes" for the Analog Four MKII
It contains 64 patches and as always, no special style, so there's hopefully something for everyone

I hope you like it and wish you pleasant vibes
Download link can be found on my home page: https://www.floppydiskpirates.com/
SHAPES:
Soundscapes, atmos and cinematic pads clashes with experimental sequences and mixed with playful leads and sfx to a sound pack that shows one new mutable side of the Analog Four MKII!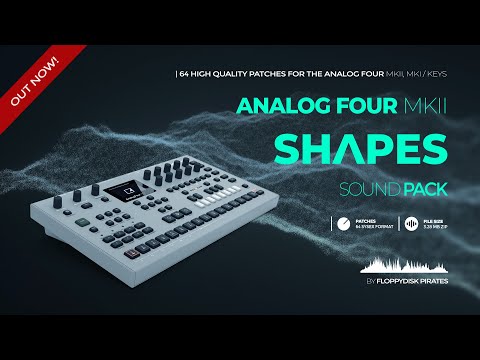 Feel free to drop me some lines, your feedback is welcome! Or if you have any questions or suggestions, I'm here. I would be happy to hear from you.