Hello! I just wanted to share that I've been working on filming a YouTube series called "Signal Colors" and have a few episodes up now that I've shot over the last few months. I'm trying to release one every other Friday and haven't missed yet in 2021 haha (so far so good). I just thought I'd share some of my experiences with different effects pedals after I got my hands on them. There's just so much stuff out there that you can't really check out in person (especially during Covidity), so I just thought I'd document some effects I already have annnnnd some that I've been curious about over the years and only ordered just to try out for this purpose (and maybe keep - who's gonna stop me?!? haha).
This is Episode 6 that came out Friday: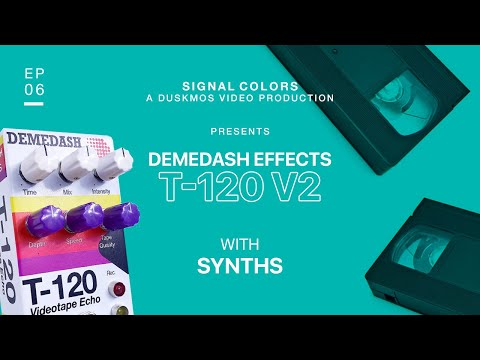 Already released:
Recovery Effects Dirty Murals
Walrus Audio Slo
Recovery Effects Bad Comrade
Matthews Effects Astronomer V2
Dwarfcraft Treeverb
Demedash T-120 V2 (Standard)
Purchased and coming over the next weeks/months:
OTO Machines BIM
Recovery Effects White Gold
Moogerfoogers (MF-101, MF-102)
AC Noises AMA V2
Mojohand Dream Mender
Pladask Elektrisk Fabrikat
Montreal Assembly Count to Five
Bastl Thyme
Hologram Electronics Microcosm
If you're interested, check it out and leave a comment here or there and let me know what you think! I try to not take it too seriously and just have fun with it, but also try to keep some structure and polish.
I'm enjoying the challenge and feel like as long as I'm at least helping a few people, it's worth the effort. =)