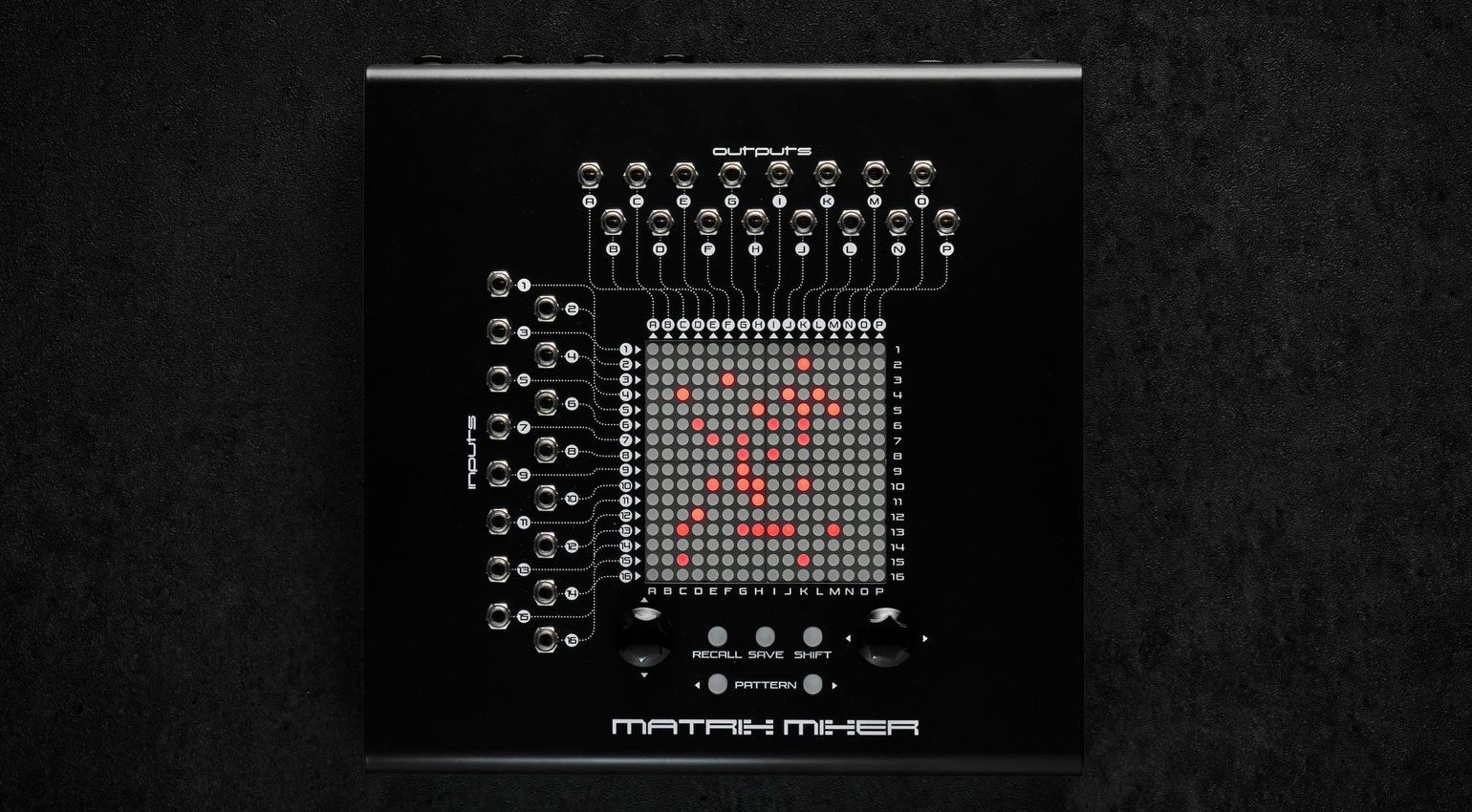 This is the 16 inputs x 16 outputs matrix that is in the Syntrx made stand-alone. Thats like the electronic equivalent to a pin grid array. It allows you to route one to one, one to many, or many to one. The LED display shows the connections. The connections can be stored and recalled, think storable patch networks.
One obvious use would be connecting audio signal sources through various filters and effects, and configuring audio processing networks and then reconfiguring those networks. Another use could be in routing combining and rerouting modulation signals. There are many other uses.
The connections have three levels of attenuation, so this is not a complete digital mixer. Think more a summing mixer, with some limited ability to mix. You can certainly place VCAs external for more control. There is MIDI for selection of patches.
More details in this article:
Erica Synths home page, with limited info so far:
Note: I've tried to give some detail, and be accurate, but please correct me if i got something wrong, it's early.