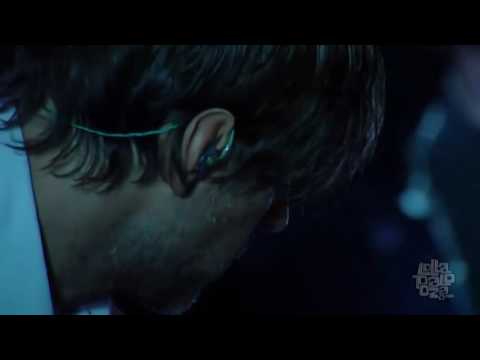 Okay so clearly someone is playing back Thom's voice…Is it Johnny? I think it's Johnny because at 3:30 his hand movements are synced up to the sort of "scratching" of Thom's voice. If it's Johnny: What gear is he using? Also, do you guys think he's recording Thom's voice live or just using pre-recorded samples? I can't quite tell if it's the exact same performance or not…
Then if Johnny's doing that, what the hell is Ed doing? He's kinda just like, kneeling the whole time. And all I hear is bass (colin), synth and vox (thom), drums (Phil) and FX (Johnny).
I was looking at the King of Gear website but didn't find anything substantial.