Nice. Vintage and Shimmer both look great!
Both are fantastic. I didn't really love Shimmer at first, and preferred Eventide's Black Hole plugin. But, since running my Rhodes through Shimmer I'm loving it. A bit more organic than Black Hole, Black Hole sounds a little plastic where Shimmer has more texture or something.
Vintage Verb though is a sick all round great Reverb. Loved the sound of the Analog Keys through it.
That's a helpful comparison. Since I have Black Hole maybe the first one to try (after the free one) would be Vintage Verb.
+1 for Vintage Verb as a starting point! I have and love them all, but Vintage is definitely the most versatile of the lot.
All of them are gorgeous, though, and you will end up wanting every one.
He proves you can make affordable and quality plugins… To get everything you not have to spend a electric bike and that's very nice
This free one is quite nice. I didn't realize at first that you have so many different modes for each present. I have been playing around with it for guitar today and will try it on a bus for a mix tomorrow.
While the name is Supermassive, I'm quite liking the small reverbs for guitar. The various flavors of the small + wide present are quite tasty.
Vintage verb is the best allrounder. It's great for everything. I use it on pretty much every sound in my tracks.
Room is great as well.
Shimmer sounds super lush but I'm generally not a fan of these pitched reverbs.
This is a such a selling point for me. Valhalla, TDR, Klanghelm etc all get my money for not inflating their prices.
Yes I also love those 3 you mention and I have quite a few from them as well
Agreed
And not to forget his delay. The most versatile delay plugin I know, especially that price
does it all
Sean from Valhalla also shares a lot with the community, he's posted quite a bit to gearslutz about interesting hardware FX and synths.
Does this thread need another super enthusiastic voice waxing lyrical about how nice Supermassive is? I can be that voice!!!
The question about Valhalla's paid-for 'verbs is another where I'd be echoing what others have said. I would say that VintageVerb and Room are my most used reverbs… not just of Valhalla but of reverbs in general. I really couldn't choose between them but I do have to make a special mention of the LV-426 algorithim on Room - it's so lush.
One thing about Room when I'm running it on sends is that I usually EQ or filter out everything below 100 - 150Hz before it goes into Room. It allows me to run the mostrously long 20second delay times without the bass turning to mush.
This is another incredible release from the masters at Valhalla! I was hankering for the new EQD Afterneath pedal but this has cured my gas, especially since it's stereo! Modulating the warp and density creates some outlandish sounds that blend between delay and reverb.
Under the seemingly simple layout there is a universe of possibilities, each mode has a special character providing a wide palette of sonic discovery. It's nuts they have released this for free, i'll definitely be grabbing some of the paid ones soon!
I caved and bought the vintage reverb last night and I'm contemplating getting the delay for a project I'm working on. I'm sure the room will be in my collection before long.

Yep. Caved and bought the delay as well for my weekly beat battle project. Lots of Valhalla in here, although I'm still learning my way around the delay. Thanks for the recommendations everyone!
Nice track! Some good use of those Valhalla plugs.
Delay is my favorite so I'm glad you went for that one. So many great sounds in that plugin, and some interesting reverby sounds too.
Don't forget to check out Space Modulator if you haven't already
You won't regret those purchases — they're both fantastic plugins! I use Vintage Verb, Delay, and Shimmer constantly and never grow tired of the results.
I actually discovered Valhalla while looking for a way to recreate the shimmering trails on Brian Eno's "Deep Blue Day" from the Apollo album. Lo and behold — there's a DeepBlueDay preset on the Shimmer that is perfect. I've been a Valhalla evangelist ever since.
Reminder that you can get Modulator for free with verified purchase.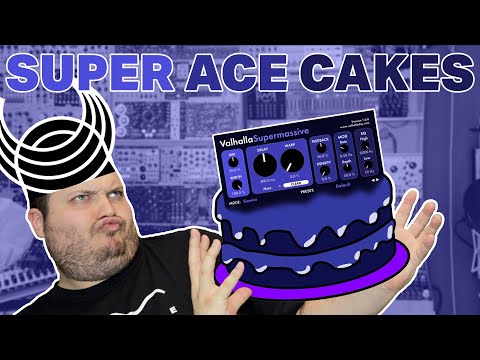 DivKid has done some free presets for it as well.
+1 for VintageVerb as well, there's something about it that works very well on electronic stuff. Heard lots of "pro" producers swear by it.
Thanks. I loved the vintage one on the Buchla. I'll check Space Modulator for sure! Thanks.