The Bitwig THREAD
Here we discuss about BITWIG and its evolution, how to use Bitwig with Elektron machines, Overbridge and… sharing our dedicated Tips & Tricks
What ? version 3 coming ??? wow…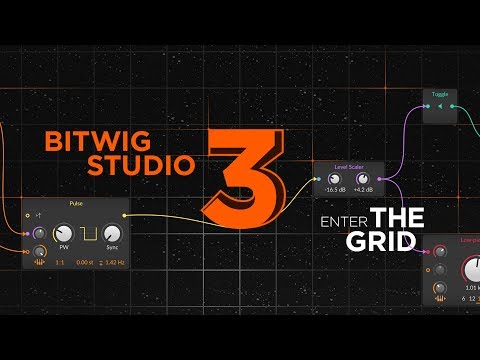 The Grid is an open modular environment that powers a family of new devices in Bitwig Studio 3: Mono Grid , Poly Grid and FX Grid . With a vast library of modules and a supersonic workflow, you'll be creating your own unique sounds immediately, and in high-fidelity. Simply add a Grid device to your project and start patching. It's fun.
The Grid includes:
Fully-modular sound design
Fantastic sound quality
120+ modules
Any signal, anywhere
Lighting-fast workflow
4x-oversampled, stereo signal path
Construct a polyphonic synthesizer from scratch in one session. Create an adaptive audio effect with your signature sound. Experiment with generative drones until you find a new way to perform. Or simply create the undefinable. Patching is effortless, giving full rein to your creativity.
v2.5 Few select features that were either requested or inspired by our community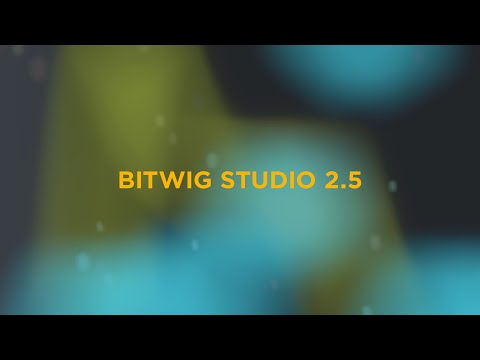 WELCOME TO CLIP BLOCKS
Teaching your clips new tricks.
clip blocks
Whether building an arrangement or crafting a performance, clip launching is essential to any modern DAW. And with the added concept of clip blocks, new arrangement possibilities are now available. By leaving a blank slot between a group of clips, you have now defined separate clip blocks that Bitwig Studio's Next Action feature can jump between. Treat these blocks as sections, and now your clips can automatically navigate your arrangement. Possibilities abound.
AUDIO EDITING, DEEPLY SIMPLE
Now with Audio Slide. From the start, an audio clip in Bitwig Studio could contain any number of audio events. This uniquely powerful technique is a user favorite, but they have (unsurprisingly) asked for more. So with version 2.5, audio editing has been streamlined while preserving the advanced options. One new feature here is the ability to slide audio. This keeps the clip in place while you freely move the audio within it. Dropped in a file that doesn't start on the downbeat? Slide it immediately without leaving the Arranger. Or select multiple clips and slide them all by the same amount. Spend less time on edits and more on music.
NOTES THAT CAN MORPH
Selector your adventure. Bitwig Studio's various note FXs allow you to expand your music by arpeggiating, harmonizing, delaying, echoing, and more. And with the new Note FX Selector device, you can sweep through endless layers with one simple knob. Whether you are creating small variations or taking a performance to exotic new places, this device puts the whole musical journey within arm's reach.
FIRMING UP THE FOUNDATIONS
Better finding, zippier interface.
NEW SOUND CONTENT: ANALOG WAVES
The building blocks of synthesis - classic sources ready to go.
---
Version 2.4 with Overhauled Sampler (with granular and wavetable techniques)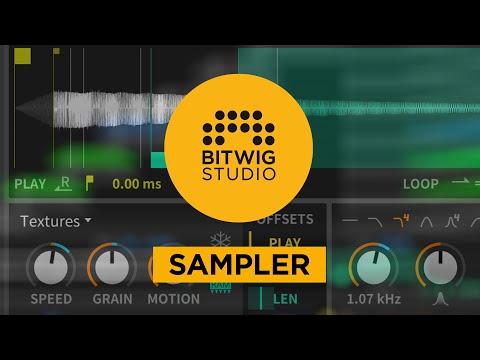 ---
Version 2.3 comes with Zplane Elastique algo and Phase-4 Synth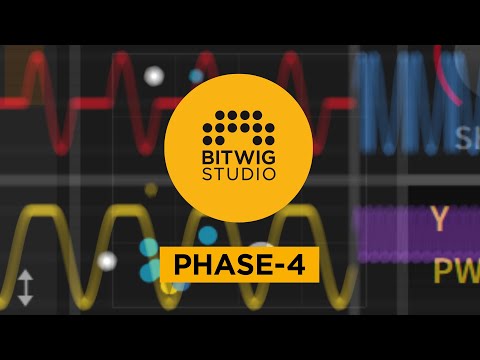 It's with great pleasure that we introduce Bitwig Studio 2.3 to the world. With our biggest point update yet we deliver a number of features much requested by the community, alongside hot new things, profoundly expanding the sound design possibilities in Bitwig Studio.
Phase-4, a massive new phase manipulation synthesizer, time signature changes, voice stacking capabilities, and gloriously expanded views for seven devices.
Additionally, with Bitwig Studio 2.3, we introduce major improvements in time-stretching, including industry-leading Elastique algorithms from zplane.
We top things off with two new selector devices, a new modulator, a multitude of improvements, and a sound content update involving renowned sound designers. Scroll down for further details.