i know im going off topic here, but did you hear that Vern from Unwound just passed away?
Very cool, thank him for GOAT for me please lol
Nooooo
Very timely thread for me. I put on Isn't Anything the other day and was immediately inspired. I hope to contribute to this thread if I can find time.
I saw Unwound a few times years ago, they were a great inspiration for our band. First time I saw them was in the Netherlands as support for Sonic Youth. That was a great show. Sad to hear he passed away.
No Elektron boxes, but this is my band around 2002. Used a Roland mc-303 and a Yamaha Rm1x, next to my drums for ambient backgrounds live tweaking. Not in this video though. We stopped playing around 2012.
Now it's mostly v-drums for me with synths.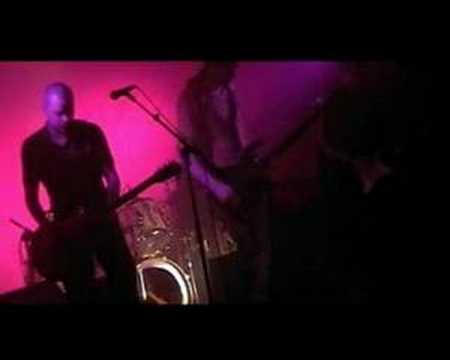 Always wish that Isn't Anything had the production quality of Loveless, has it's own charm for sure but so many of the songs beg for the when you sleep treatment
I actually like that it isnt. It's its own distinct world: wilder, looser, mire abrasive. And Loveless is so perfect we don't need two of them.
This is a good thread to ask:
What distortion do people use for their synths?
RAT went really well with my synths but Big Muff Pi did not. I was not impressed by driving my memory man XO. The saturation on the Deco is ok but nothing compared to real tape Imo.
Here's a live set my band did using our original rig consisting of a octatrack, slim phatty, and bass station 2. Tis a soundboard recording so be gentle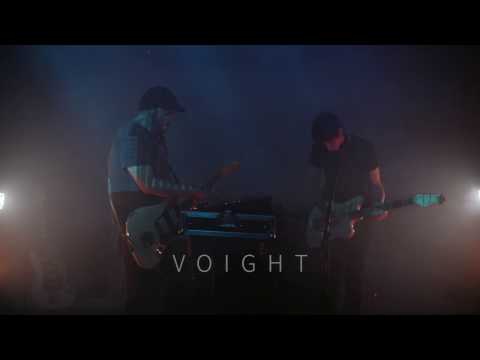 Here's a band of mine from a couple of years ago. Post punk, pop, ambient, other stuff. Beats are using a RYTM.
I have an old boss DS1 (sounds great on leads), a mooer lo-fi machine for bitcrushing (super crunchy), the drive circuit of the Lyra and the Analog Heat. I also like overdriving my mixer for adding distortion to percussion.
I used to have a big muff, but it never really got on with line level signals so I sold it.
It's not really distortion, but my Erica DB-01 has a lovely drive circuit on it.
I've used a few different ones… Rat… NanoPedal… BOSS OD20… AMPEG BASS SCR-DI…
The first and the last are my favourite. Nowadays I only have to OB6 about because I slimmed down. That has its own internal analog drive circuit. Sounds great to my ears. Oh, and I have to the Heat after the mixer. When I want to make some samples then I just use those two. I load them into the RYTM and this is my only sound source for my current project. I live the internal overdrives in the RYTM.
I'm using a Torcido on my cymbals. Got some good dirt, that one. I loved using that on my MD!
Yeah driving my vlz4 (onyx) is worth the hype. Re bitcrushing: should have mentioned the Zoia does great digital distortion (even internal clipping is not unwelcomed). Will check the ds1
@HisMostDarxxxellent will check the scr-di. They did a phenomenal job with the distortion on the AR (proto-heat): I always have at least slight distortion on the master. Have you clipped the overdrive? Really lovely textures that are activated by the beat. I remember liking the torcido when I heard it last. I feel those Roland modules are slept on.
damn. That's super sad to hear. I've lived in Tacoma (30 minutes north of Olympia where Unwound was from) since about 04 and somehow hadn't heard Unwound until a couple years ago. Have been totally obsessed since I put it on for the first time. I really appreciate the way Vern approached playing on those records, he had a super cool style on bass.
This is a really fun band and your drumming in particular is really good in this video!
David Burns, from Thumbnail told me yesterday. Very sad

This might qualify. Rytm on drums duties, live guitar, bass, and vox. Guitar has lots of synth pedal treatment (Enzo, Microsynth, Superego+) plus plenty of more normal effects.
They did, indeed. It's such a great box.
I do adore the distortion. It's analog as well. And it's on each channel. Incredible!
Did I push the overdrive on the RYTM or the Heat? Sorry, I am unsure as to which one you are talking about.
I've read about pushing the master on the RYTM on these forums and just today I started to push the final gain stage of my Heat. The Heat sounded great. In the RYTMs case I can only utilize for 3 tracks because I have the other individual outs going through effects and into their own channel on my mixer.
I do like those Roland units. They're adding a little spice to the signal path. The BITRAZER was one that I thought I'd never bother with but it's actually my favourite. The virtual modules Inside are awesome. They had a TUBE CLIP model of some description in there. Once I put it on, I couldn't take it off.
KiNK rinses these modules so well! He's got some videos where he's bypassed them completely, using only the virtual modules, and it sounds so juicy! Shame they've discontinued any updates. I can't access any of the emails internal virtual modules due to my gear and software being "too new".
this is great!!! I'm loving Thumbless! Can't wait to have time to sit with the whole record!!