Excellent work, thanks for all the effort and sharing.
i will print this on monday and make few patches with the Cheatsheet on the side to see if everything is fine (proofreading if i do not make mistakes, or typo)
Thanks ! hope it helps
(A4 Synthesis Cheatsheet will be the same way, except for algorithm orientation i will give pairing waveforms orientation)
Hey William, thanks so much for sharing this and putting all of this together - great inspiration and highly appreciated!
Definitely love your channel and music ! Thanks Miles.
great inspiration
That was exactly my goal ! cheers
Thank you for tagging me! Wow this is really really useful! Thanks so much for sharing mate! Subscribed to your newsletter.
Just an idea you might want to think about
Adding subtle readable numbers to the algos. Probably even more transparent (I was here at 35% opacity)
Oh yeah love the idea i will make it now. Thanks @digi_dave
Cool! A pleasure to give a tiny small amount to this project
This modification request is live. Thanks it was a good one.
(I printed twice) buttons size for shortcuts was too small i make it bigger as the text on the button is half the size. Now shortcuts are more easy to read.
I may definitely enhance the template part of this document at some point. I will let you know when the update is done and new version ready to download. I don't think i will do it soon, and i think to add Organ, FM Piano, Bell - Wood - Plastic sounds recipe to that section.
Edit: Randomize undo is 1 level of undo. (rtfm for more informations)
Big thanks @William_WiLD for this awesome Cheatsheet. With your tips I came across with some really cool patches for Digitone.
So handy, thanks again. Is there no way to buy you a coffee for it?
It's cool seeing my jaws on there!
This was the idea, a simple sheet of paper placed next to the digitone, with the right amount of information from both the user manual, Elektronauts and an analysis of the original sound banks and third party to give inspiration (algo orientation). Plus some analysis tools between the machine values and the real world values.
it is very cool if i succeed with that

For beginners it can give some confidence for sound-design
for the more advanced, it refreshes the memory
thanks @Airyck for the white noise recipe and @Ess for the FM values i converted to the chord table.
It looks really great
Nice readable design. Very smart and useful layout for a cheat sheet <3
@William_WiLD thanks for the links and for your lovely PDF. I am really looking forward for other sheets and links! Your the man!
New addition :
---
[Free] but consider giving few bucks to support
@MilesKvndra (40 patches)
Download Link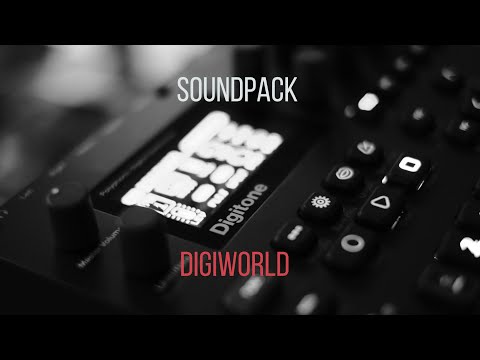 Thanks a bunch for the repost, friend!
Little note :
I made lists for all elektron gears that i have or own. I updated those regularily. There's lists for the analog four, rytm, digitone, octatrack and there are not my babies but for everyone and everyone is responsible to make it the most updated as possible.
How? Well when you find something new just think to the others, type [Definitive] into the search field of the forum and post your dicovered gem as comment of the list… I will update the list as fast as i can.
But i can't update something if i'm not aware of a new thing
Good patches, I bought you a coffee.
Thank you, joanq! I truly appreciate it, hope you like the sounds.
[NEW] Virtual Analog Wave Kit par BBI Sound Design (30 Virtual Analog Sounds : $4)
Buy Link